Re: Scientific Notebook: Scientific Discussions
Sturgeon Moon 2015 rises: Stunning supermoon lights up Saturday night sky
https://www.rt.com/news/313812-super...turday-august/


Tonight the world has been able to observe a spectacular celestial phenomenon – the supermoon, also known as the Sturgeon Moon. It is the first of three consecutive "supermoons" occurring this year.
In fact, the term 'supermoon' is not astronomical. Scientists call this event a 'perigee moon': it takes place when the full Moon reaches the closest point to Earth on its oval orbit. This point is called perigee and it is about 50,000 km closer to our planet than the opposite side of the Moon's elliptical path – apogee.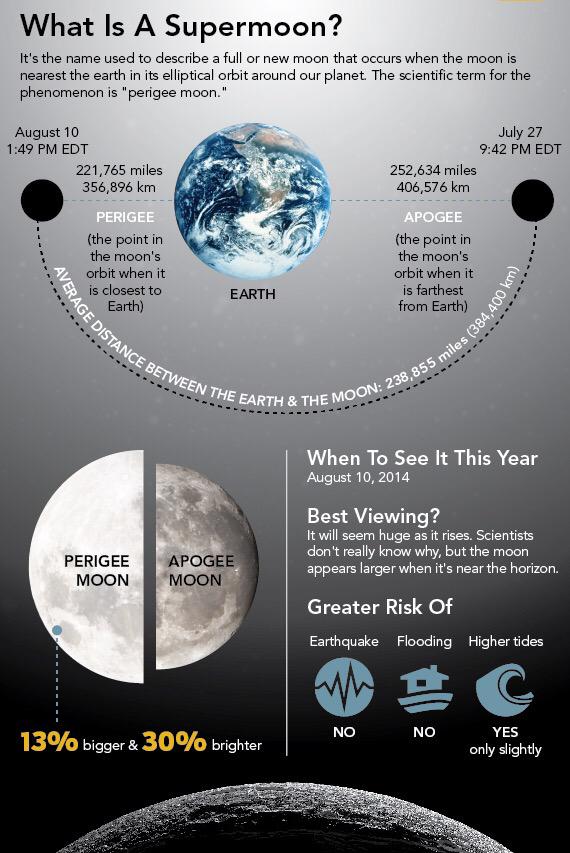 Such celestial phenomena are not rare – there were five supermoons in 2014, and there will be six in 2015. Three have already occurred – in January, February and March – one will be observed tonight, and two are still to come, in September and October.

However, for some reason, it causes quite a stir in social media every time, with crowds of excited people keen on snapping photos flocking to suitable locations.