I've been in Armenia this past 3 weeks; And it's been really fun. Here's some pictures of my adventures.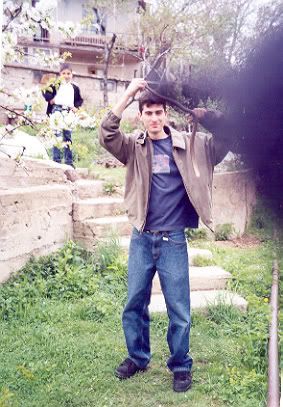 My pet King Cobra and I, that I caught in our backyard in Garni.
A girl rock climbing at the Spitak Rescue center, they have cliffs right underneath their office, you can climb there.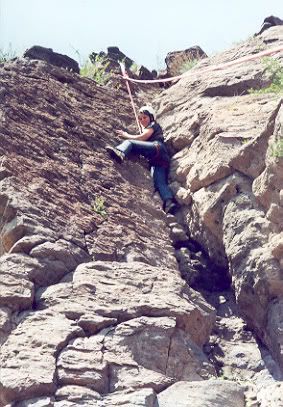 another girl.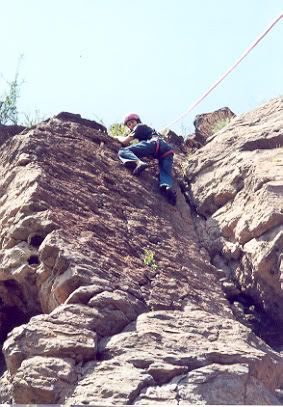 me.
On our way to Havuts Tar monestary from Garni village. That's my uncle, one of the houses on the cliff towards the left of the picture is ours. My dad bought it.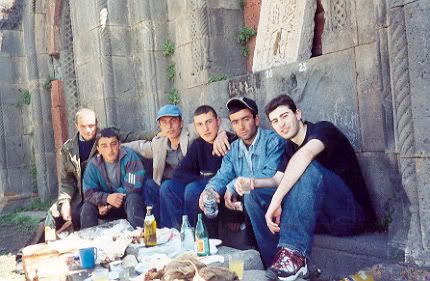 When we got there some guys from the village next to Garni, (Goght) were bbqing and drinking, half of them were going into the military the next day since they were turning 18. They invited us (calling us hopar until we gave in) and we ate and drank. It was fun.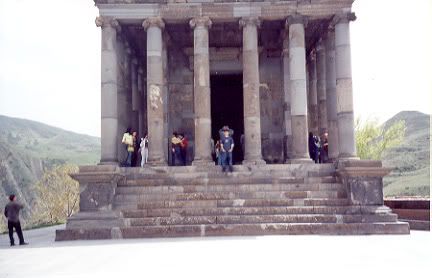 Garni temple itself, been around since something BC not too sure.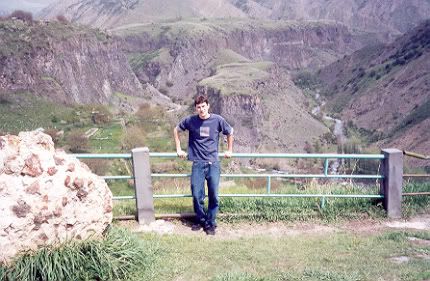 view from the side of Garni Temple.