INDEX: AFTER READING THIS, JUMP TO POSTS

#15 through #18

TO SEE MY RESPONSES TO THE IN-BETWEEN COMMENTS BELOW - I QUOTED THE OTHER USERS; AND RESPONDED TO ON-TOPIC COMMENTS.
__________________________________________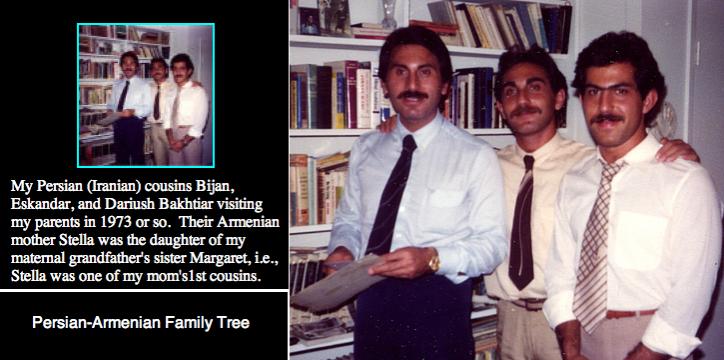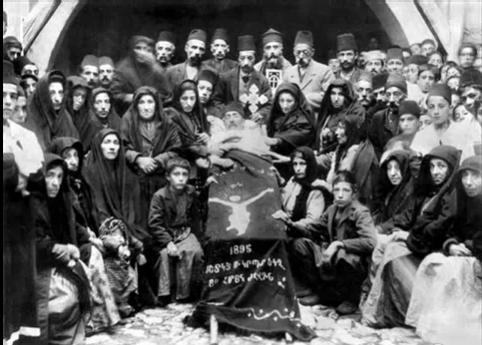 What happens when you mix lemon juice with lemon juice for centuries? You get more lemon juice.
What happens when you mix lemon juice with vodka? You get drunk and forget history.
I'll make sure you understand my position in a very detailed blog on the subject that will address family trees on both sides of the iron curtain; I won't fully attempt it on this thread, as several individuals don't like to use the quote button and run interference. I'll make sure to leave a link when I am done.
Perhaps the oldest picture of Perso-Armenians.
http://www.flickr.com/photos/fergalflannery/1733509090/
More important, while I respect Eddo, the truth matters.
V
V
Iranian-Armenian Women: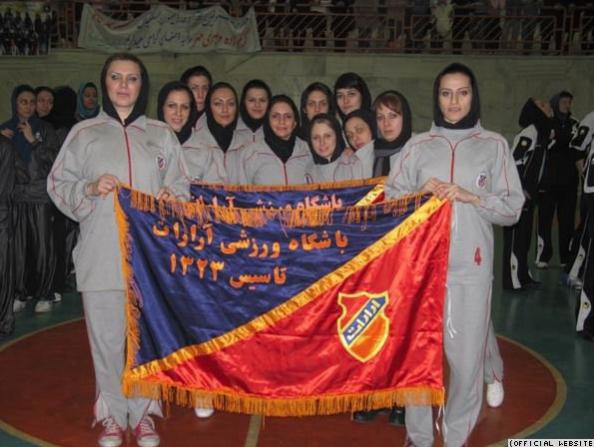 On the other hand, at the start of the 19th Century, Armenia/SSR started becoming a mixed both genetically and culturally (assimilated) - which moved the tiny population in Yerevan further and further away the
original
Armenian culture and gene pool.
Quotes like yours below are contrary to what people have seen with the own eyes as women are trafficked into parts of Russia and Dubai from Yerevan.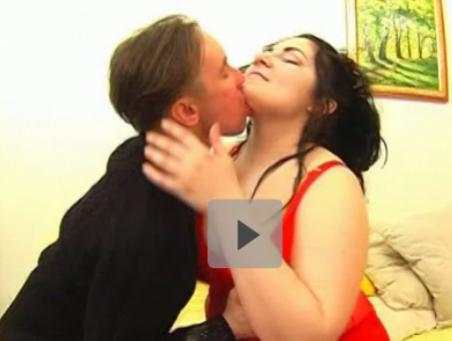 This above-type of assimilation and behavior is encouraged in Yerevan as thousands of Armenian women are trafficked to other countries to this day - some of which is encouraged by corrupt police officers with ties to the Russian mob. I promise you that Iran discourages Iranian-Armenian from assimilating in this manner; while prostitution is a problem everywhere, Iran hangs people that traffick in women and girls, and particularly shields Iranian-Armenian women from it in ways that Yerevan doesn't.
When my blog is posted, I will also take you through the number of pogroms and rapes against the
tiny
Armenian population in Armenia-SSR and the effects, both genetically and culturally, and give Armenians a factually accurate portrayal of assimilation in Armenia-SSR. Iranian-Armenian women are discouraged from activities prevalent in Yerevan.
WARNING NOT FOR THE WEAK-HEARTED - (Sex Trafficking of Armenian Women and Girls from Yerevan) :
http://www.xvideos.com/video614352/a...th_russian_guy
"There have been women from Armenia in the United Arab Emirates ever since the early 1990's, when flights started between Yerevan and Dubai. ... "For the past two years, dealers in the sex trade have been transporting women under 31 to Dubai through Russia , mainly through Moscow and Krasnodar . There, they are given false passports, which state their age as over 31." (See U.N. Sub-Com. Report on Children's Trafficking in Armenia.)
The "Insular" Qualities of Those Who Are "Against" Assimilation.

Mos, you show 2 faces: perhaps you forgot the emails you sent to me asking for assistance in finding a Persian girl you can marry?
But in public you write:
Persian
bride Moses? Let me refresh your memory.
And I agree with you that you are "not very religious" though you pretend to be in your public posts to try to distract people from the issues.
Buyer Beware:

Moses, while trafficking women and girls for porn and prostitution is a problem in every country, let me remind you how a Persian will deal with anyone that does that to
OUR
Persian-Armenian women.
* "Iranian web developer faces death over porn site charges."
http://www.straitstimes.com/Breaking...ry_611188.html
* "On Monday, March 13th, the Iranian regime executed Ms. Adiva Mirza-Soleiman was of the xxxish faith who along with her Armenian husband, Varouzhan Petrossian"
http://www.straitstimes.com/Breaking...ry_611188.html
I would also ask Armenians to pay particular attention to people like Mos that attempt to pretend to be against assimilation while privately pushing the opposite agenda; and to beware of those who publicly pretend to be religious while pushing another agenda; and who spend their time online attempting to discredit the shared family-ties of people.
______________________________________________