Re: Nagorno-Karabagh: Military Balance Between Armenia & Azerbaijan
For small countries like Armenia with very little defense budget, we should always come up with unconventional concept for our defense.
Here is another concept since we are not developing our own UAV ... we might as well start manufacturing small planes (really small). Imagine these unites with Kevlar protection, they can reach speed of 150 MPH and if the fly at low altitude
few hundreds
of them could deliver a major damage to an advancing arm. We probably could manufacture these unites at around $20.000 each.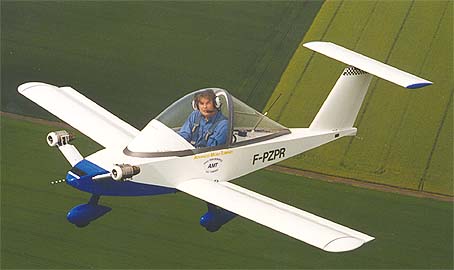 Noted French pilot Nicolas Charmont has installed 2 AMT Olympus
turbines in his Cri Cri together with AMT on-board automatic
start-up units and individual EDT's.
The Cri Cri weighs 170 Kg, and should have enhanced
performance withover 36 Kg of thrust available.
The Cri Cri has made his maiden flight in the weekeind of 7-8 March.
Top speed at this flight was 240 km/hour (150 mph). Flying with
only one engine the speed is still 160 km/hour (100mph).
http://www.amtjets.com/
http://www.flight.cz/cricri/english/...s-unsorted.php
http://flight.cz/cricri/english/cri-...s-contacts.php